Each guest leaving Eleven Madison Park receives a parting gift of a jar of granola, and it's absolutely delicious. We were given two jars last time we were there, and we're already down to the last inch or so… Having become so quickly addicted to it, I wondered if it was listed anywhere, and fortunately it's listed everywhere – yay!
SaveSave
SaveSave
SaveSave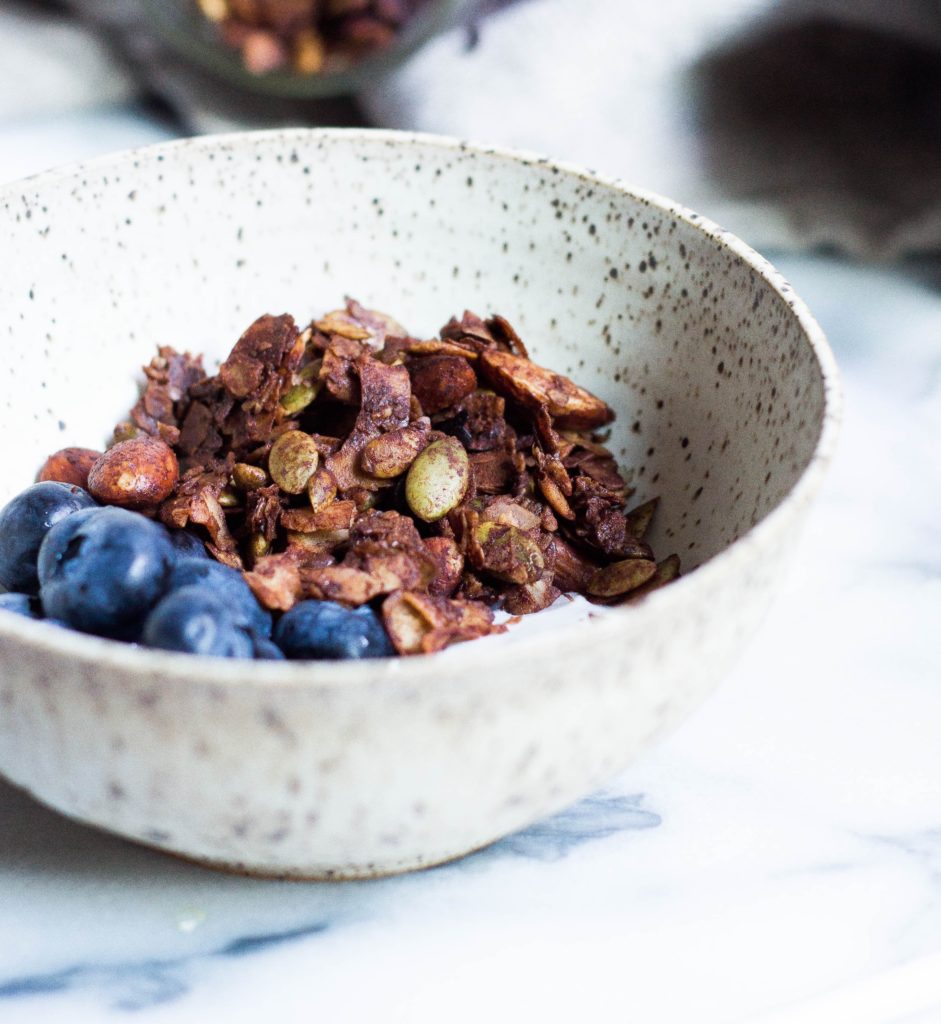 11 Madison Park Granola
Cook 50 mins
Prep 10 mins
Total 60 mins
Ingredients
Yield 6 cups
2 ¾ cups rolled oats
1 cup shelled pistachios
1 cup unsweetened coconut chips
⅓ cup pumpkin seeds
1 tablespoon kosher salt
½ cup light brown sugar
⅓ cup maple syrup
⅓ cup extra virgin olive oil
¾ cup dried sour cherries
Instructions
Preheat oven to 150ºC/300ºF. In a large bowl, mix together the oats, pistachios, coconut, pumpkin seeds and salt.
In a small saucepan set over low heat, warm the sugar, syrup and olive oil until the sugar has just dissolved, then remove from heat. Fold the liquids into the oat mixture, making sure to coat the dry ingredients well.
Line a large rimmed baking sheet with parchment paper or a silicone baking mat, and spread granola over it. Bake until dry and lightly golden, 35 to 40 minutes, stirring granola a few times along the way.
Remove granola from oven, and mix into it the dried sour cherries. Allow to cool to room temperature before transferring to a storage container. Makes about 6 cups.
Notes
I like to pimp my granola – I add goji berries, dried cranberries, sunflower seeds, dried apricots and much more to my granola. This definitely adds to the calories, so don't eat too much of it, but it does make for a more delicious granola.
Courses Breakfast